Hydro, Inc. is proud to announce our newest training platform, Hydro University. At Hydro University, our mission is to ensure pump users around the world have access to critical knowledge, troubleshooting methodology, technical skills, and strategies required to optimize industrial operations and reduce maintenance costs.
We strive to teach and engage our students to be the next generation of industrial pump users and provide the tools to assist them in achieving greater success in their careers, businesses, and industries.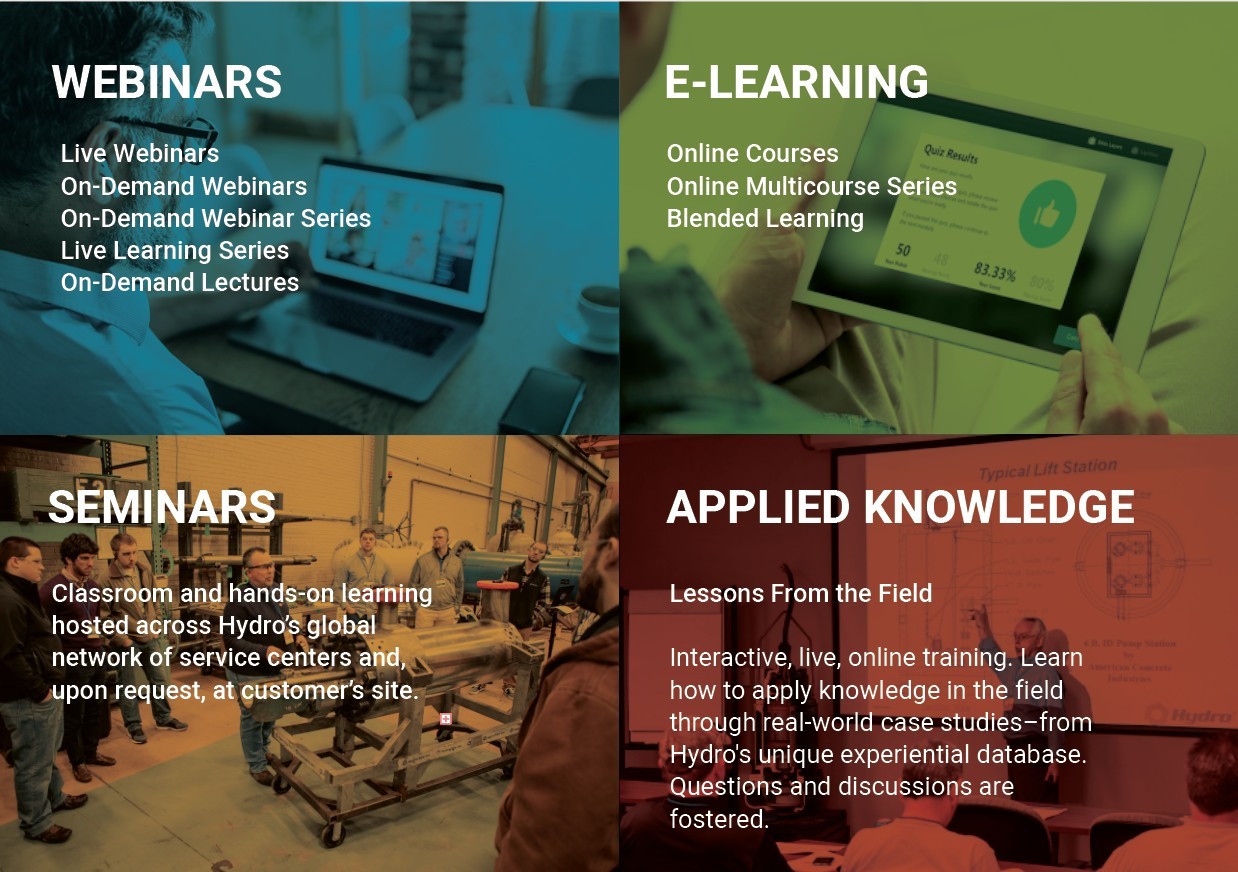 With over 50 years of experience in the pump industry, Hydro offers a wide range of technical webinars, e-learning, and in-person seminars for end-users who want to learn more about pumping technology and build their skills within the field.
The topics are expansive and cover a breadth of knowledge such as centrifugal pump fundamentals, system optimization, vibration, failure modes, and much more. As an independent company, our flexibility also allows us to customize topics and programs to fit your individual needs.
Do you want to learn more about the intricacies of your pumps, how to effectively troubleshoot problems, or optimize pump operation?
Contact HydroUniversity@hydroinc.com today to learn more.