Publisher:
Pumps & Systems
Date Published:
October, 2009
Repairing multistage, segmental diffuser, boiler feed pumps and maintaining the original performance can be difficult and challenging. In this case study, a comprehensive inspection and repair program was applied to rebuilding six boiler feed pumps to improve MTBR and hydraulic performance to meet system demands.
Background
The pumps sent for rebuilding played an important role in maintaining plant performance for one of the six largest wastewater treatment plants in the United States, located in northeastern New Jersey. The plant, operated by the Passaic Valley Sewerage Commissioners (PVSC), uses the boiler feed pumps in a wet air oxidation (WAO) process.
The WAO process treats combined thickened waste activated sludge and primary sludge with heat (420 deg F) and high pressure (650 psi) for 30 minutes in a reactor to reduce the volatile solids content, break the chemical bond between the solids and the water, facilitate a high degree of dewaterability, sterilize the sludge and minimize the volume to be removed for beneficial reuse.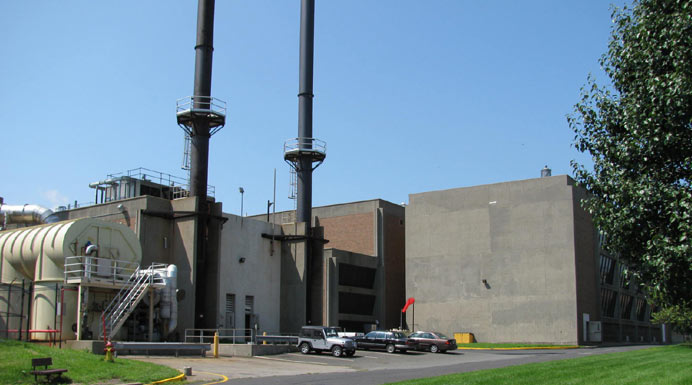 Facility's boiler house
Continue reading →