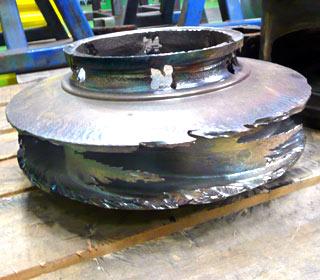 Visit Booth 533 to Enter Hydro's Photo Contest!
You can enter the contest one of two ways. Bring a photo of the most worn out part you've ever seen to Hydro's booth OR email your photo before the show to Christine Barger. A gift certificate to the Bass Pro Shop will be awarded to the person whose photo wins the highest number of votes for "Most Worn Out Part".
Every photo displayed at Hydro's booth will remain anonymous to the public as each photo displayed will be numbered for the voters at the booth. If you have any questions about Hydro's photo contest, please contact Christine Barger at 630-947-4039.
While you're at the booth, learn more about Hydro's reverse engineering capabilities and solutions for providing pump users with difficult-to-source cast parts. Click here to watch the video introducing new technologies that exist to solve issues for obsolete parts.